Providing top-notch training isn't just what we do — it's what we love! 
About Linda Konrad
Linda was raised in a home with two parents that both showed dogs.  She grew up in a house full of many different types of dogs and eventually made dog training her career. When Linda turned 19, her breed of choice was the American Cocker Spaniel.  She attended the Spokane Training Club and belonged to the Cocker Club of Spokane for 4 years while she held the position of Secretary.  Linda continued attending classes while showing AKC Conformation and Obedience with her own dogs.  She also started training and teaching obedience classes and has continued obedience, behavior and conformation classes since.
Linda was also the Secretary of the Boxer Club of Arizona and ran the Boxer Rescue of Arizona for 4 years where she placed over 400 dogs over a period of 8 years.  She worked closely with Pet Smart and provided training at their corporate offices prior to the company opening their own training department.
Linda became a 4H leader for Maricopa County, Arizona in the 90's and was a Commissioner for the fair for two consecutive two-year terms.  She held fly-ball and obedience classes during her tenure, and was the largest 4H leader in Arizona.  She did large/small stock and started the Dog Project for Arizona, working with all the counties in the state to establish a 4H dog project for kids.  She also worked full time as a Lead Trainer at Partners Dog Training in Cave Creek, Arizona under Leighton Oosthuisen.  In 2007, Linda relocated to Texas and opened a training facility to board and provide obedience/behavior training and set up foundations for dogs heading to agility and herding.  She also traveled to the AKC shows and trained problem dogs at the shows that handlers needed assistance with.  Linda has been a Professional Handler for approximately 20 years in the AKC Conformation ring and trains at AKC shows in behavior and conformation training and puppy training for first-time pups in the show ring.  Most of her clients have come from other handlers.
Over the years Linda has brought numerous dogs to her facility to work with for a few weeks and return to the handlers. After returning to their original handlers, many of them became AKC Champions. She works with about 60 dogs per year from the shows, and also donates countless hours with her microchip machine working with rescue animals and vets throughout Texas. Linda recently completed a contract with Cool Dog Productions and the Dallas State Fair on a new summer project called the Island of Dogs and Cats. She also continues to further her knowledge of canine behavior through continuing education courses and independent study.  She has worked with dogs of all breeds, sizes and temperaments.  She believes in focusing on each dog/owner relationship to tailor services that meet the needs of the individual.
Finally, Linda does more than train dogs for a living; she lives with dogs for her training!  She shares her home with Australian Shepherds, Laborador Retrievers, Golden Retrievers, Belgian Malinois, Beagles, German Shepherds and a Great Dane –  and she bases many of the lessons she teaches in class on the lessons she's learned from her own dogs.  Linda also currently competes in conformation dog shows with her dogs, as well as donating some of her time to the local rescues.
In 2016, Linda created Good Canine Academy, a non profit organization specializing in PTSD Support Dogs and Cancer Sniffing Dogs.  In 2018, she recently added Guns and Ammo Sniffing Dogs and the Comfort Dog program currently being rolled out within the Texas ISD.  
Linda's newest project is a 13 acre boarding and specialized training facility, combined with a dog friendly RV park and activity center; The Bark Park.  The RV Park is targeted to open in 2020.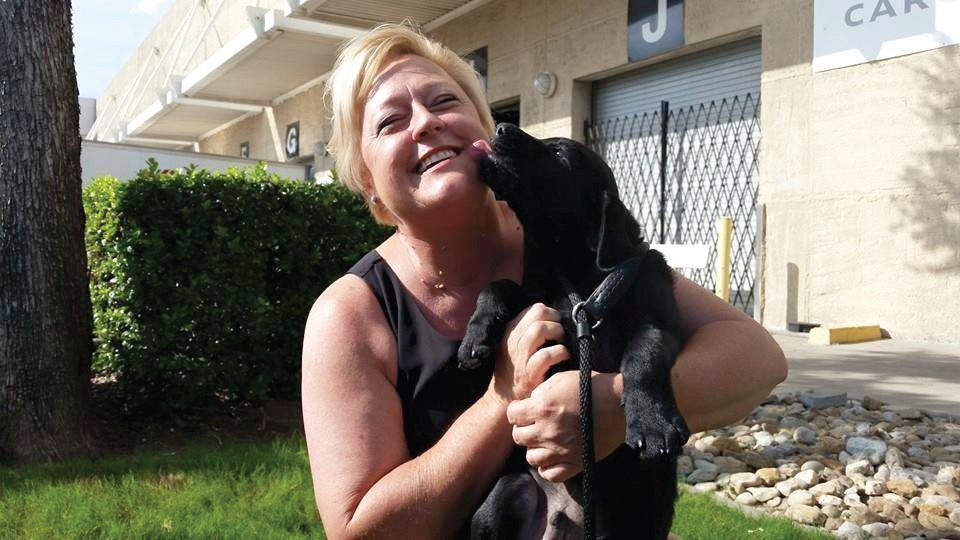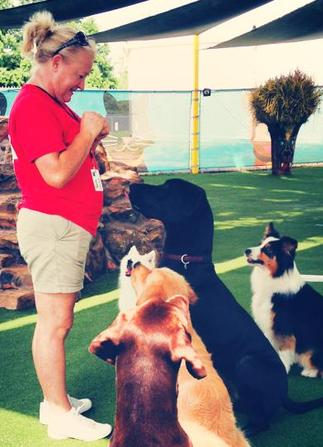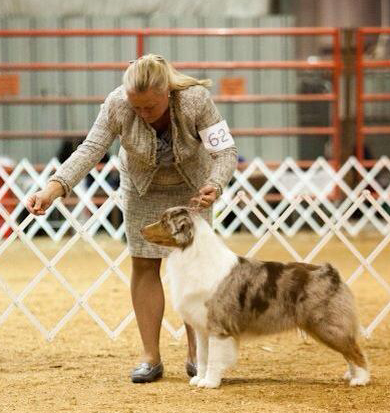 About Good Canine
We've been improving the lives of dogs and owners for over 45+ years. No matter what kind of behavior issues your dog may be showing, we have the experience and knowledge to provide you with the right solution. As proven leaders in our field, we have helped thousands of dogs and counting.  Our programs provide you with everything you need to achieve responsiveness, mutual respect, and most importantly, an enhanced quality of life for you and your dog without the use of treats, clickers, pinch collars and shock (e-collars).   – Linda Konrad, Behavior Trainer/ Evaluator
Our mission is to unleash a new capacity for learning and communication between each dog and owner that strengthens the bonds of commitment and understanding between themselves, their families, and their community.
Founded in 1977, we've trained and cared for thousands of dogs and even more people – in the greater Washington, Arizona and Texas areas.  Our practical, unique curriculum is based on the concepts of positive rewards and clear communication known as the 3-T's of training "TONE-TIMING-TECHNIQUE".  Whether your dog needs training, more exercise, behavior modification, or simply a decent bath, our award-winning work is completely focused on helping almost any dog become a better, more enjoyable family pet. Teaching dogs is really about teaching people.  And most people aren't aware of all the new, really positive dog training methods available today.  Our job is to arm you with the latest, best training practices, then help you apply them to your pet.  Yet even with all advances in positive training, it still takes a lot of skill, good timing, and practice to train a dog.  So we work with you through one-on-one or in small classes, to provide you with hands-on coaching and real-world methods to help you transform your pet into a loving, polite, and safe member of your household.
Classes are convenient – offered in 1 hour sessions once a week, anywhere in the Greater Dallas/Fort Worth Metroplex.  All of our training modules are insightful, creative, and effective. Over eighty percent of our students pass their Puppy S.T.A.R. and Canine Good Citizen evaluation (think of them as SAT's for dogs) on the first try.  Remembering 80% of dog training is training the owner.